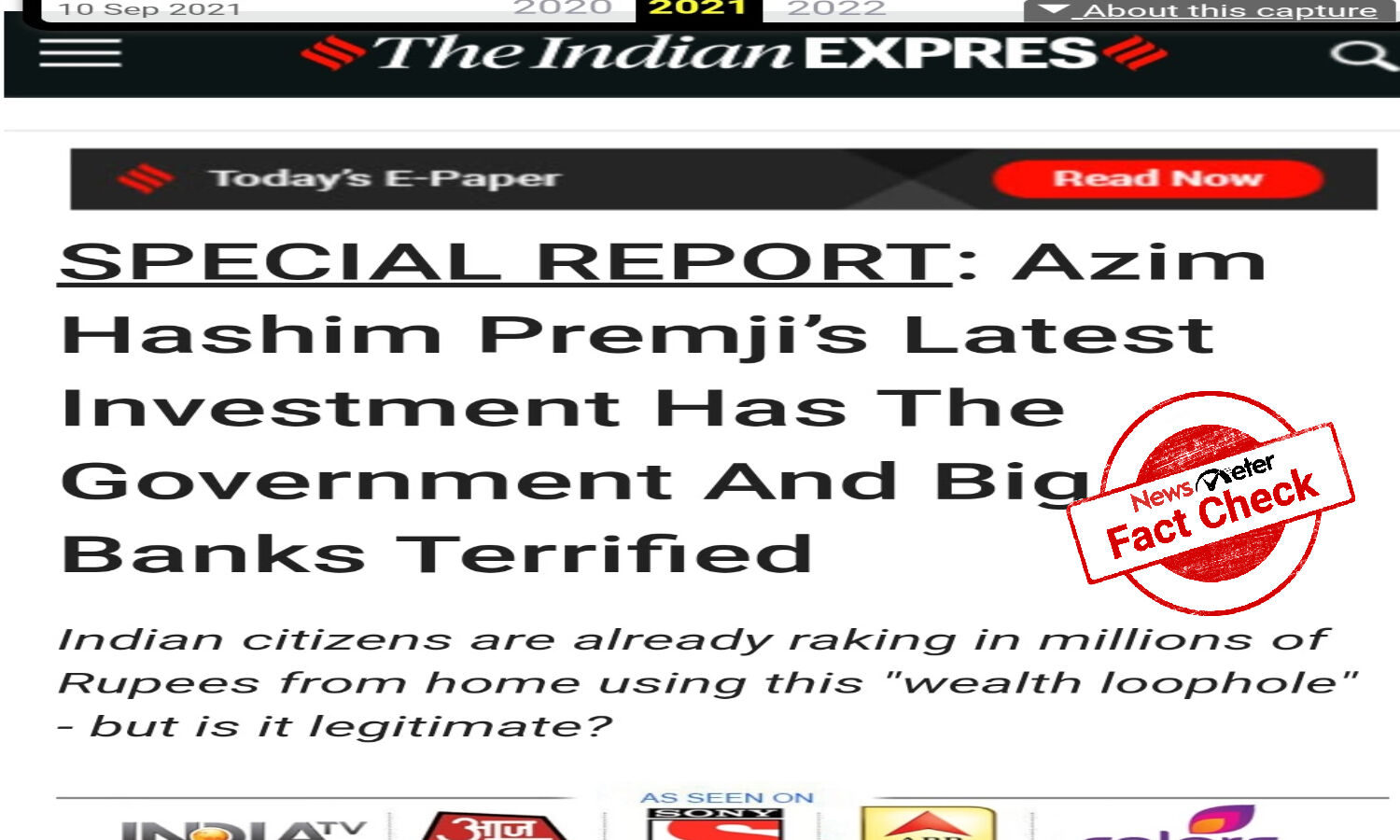 Bitcoin scam URL impersonates Indian Express
Hyderabad: A web page that looks like the Indian Express page published a report on founder Azim Premji advising people to invest in Bitcoin through the "Bitcoin Loophole" website. He claims that Premji invested in the cryptocurrency using the website.
The link to the web page can be viewed here.
Similar articles can be viewed here.
Checking the facts:
The claim is false.
NewsMeter checked the website and found that it did not match the original Indian Express online website.
The title of the article reads: "Special Report: Azim Hashim Premji's Latest Investment Terrified Government and Big Banks". The article goes on to claim that in an interview on 'Good Morning India', Premji revealed that he had found a new cryptocurrency automatic trading program called Bitcoin Loophole.
We searched for the same interview and found that Premji had not granted an interview to Good morning India. Additionally, the link has a fake Indian Express generic and misspelled the newspaper's name as "Indian Expres".
The bogus article claims he has an exclusive interview with Premji because he "ran out of time" in the other interview to elaborate on the new cryptocurrency investment. The article then goes on to guide users to sign up and invest money in Bitcoin Loophole, claiming that users can make a profit.
The Indian Express tweeted on September 4, 2021 that the website primenews.à has nothing to do with it and abuses its masthead.
We also found older tweets from users dating back to August 23, 2021, alerting people to the fake post on Premji shared on social media.