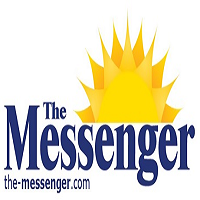 'Breaking Barriers' Community Resource and Transition Fair Comes to Madisonville | Local News
The First United Methodist Church will host the Community Resource and Transition Fair, September 20 from 2-6 p.m. in the MAC building. The event will bring community members together to learn about the different services and opportunities available to them through various organizations in the area. Local organizations will be on hand to talk about a wide range of low cost and free services available to those in need.
Hopkins County residents can expect to receive information about job postings from local employers, addiction and recovery programs, and access to free COVID vaccines. Community organizations will provide information on housing, transportation, legal services, GED registrations, resume help, college resources, and low-income assistance. All these services will be available on site during the show.
"Breaking Barriers" tries to do just that, break down the barriers that make life difficult for people looking to improve themselves. They aim to target barriers to employment such as housing, transportation, access to financial literacy, and general awareness of community support and available resources.
Sponsored by KY ASAP in conjunction with Madisonville Hopkins County Economic Development Corporation, Western Kentucky Workforce Board, Hopkins County Regional Chamber of Commerce and Hopkins County Child Support Unit, 15 companies and organizations will attend the fair on September 20.
For more information about the event, please visit https://tinyurl.com/4nz7v3yy.