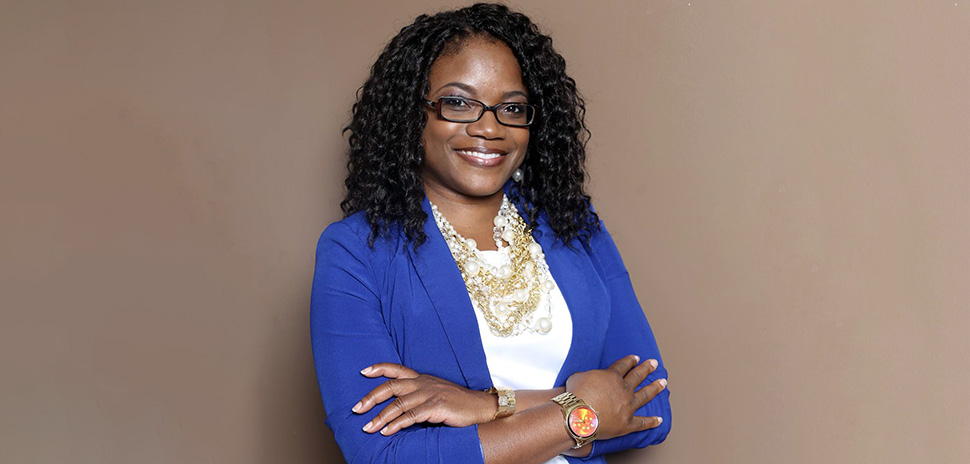 DEC Network Hires New Senior Director to Focus on South Dallas » Dallas Innovates
A Dallas nonprofit calls on a new leader to help uplift local entrepreneurs in South Dallas.
The DEC Network, an entrepreneur support and networking organization, announced the hiring of Tarsha Hearns as Senior Ecosystem Director for South Dallas, with the goal of making "economic impact in the communities that need it most.
"I really see this role as being a face of the Southern Sector small business community, being someone who is going to be a voice, an advocate, and making sure entrepreneurs have access to the resources they need," said Hearns at Dallas Innovates. .
Hearns would like to see 'more businesses start up'
In the new role, Hearns will lead the strategic planning of DEC initiatives in the southern part of Dallas, as well as overseeing the day-to-day operations of the organization's Oak Cliff outpost, The [email protected] In addition, she will also manage the $1 million Community Navigator SBA grant from DEC.
Hearns said while South Dallas startups and small businesses need access to capital like any other business, she will focus on ensuring that women and entrepreneurs of color have better access to those resources. , in addition to having a voice in the decision-making table.
"If this was a perfect world, I wish entrepreneurs never had to say, 'I didn't know this resource existed,'" Hearns said. "The type of impact I'd like to see is more businesses created, more jobs created, and businesses generating enough revenue where they can have a meaningful economic impact in their own communities."
Hearns most recently served as Director of LiftFund DFW
Founded in 2013, Le DEC opened the doors of the [email protected] in 2018. In addition to providing a space for entrepreneurs to work, connect, and collaborate, the space has hosted numerous pitch competitions and the DEC's BIG iDEA DALLAS program, which aims to help Black founders make take a business from an idea to a "market-validated business concept".
Hearns joins DEC from a former position as Director of LiftFund DFW, where she oversaw the Women's Business Center of Dallas, helping more than 70 businesses get started and helping entrepreneurs secure more than $10 million in funding. Hearns also runs The Marketing Lady, a consulting firm focused on individual entrepreneurs and small business owners. She succeeds Demetra Brown, who is now senior program manager at California-based Promise Venture Studio.
"The value I bring to the table is that I walked in the shoes [of an entrepreneur] and my shoes are worn out," Hearns said. "I have experienced my own mistakes and challenges, and I understand what the needs are. Being aware of what the entrepreneur needs, having strong community relationships can help small businesses become more sustainable and scale.
Join the list.
Dallas innovates, every day.
Sign up to keep an eye on what's new and coming to Dallas-Fort Worth, every day.