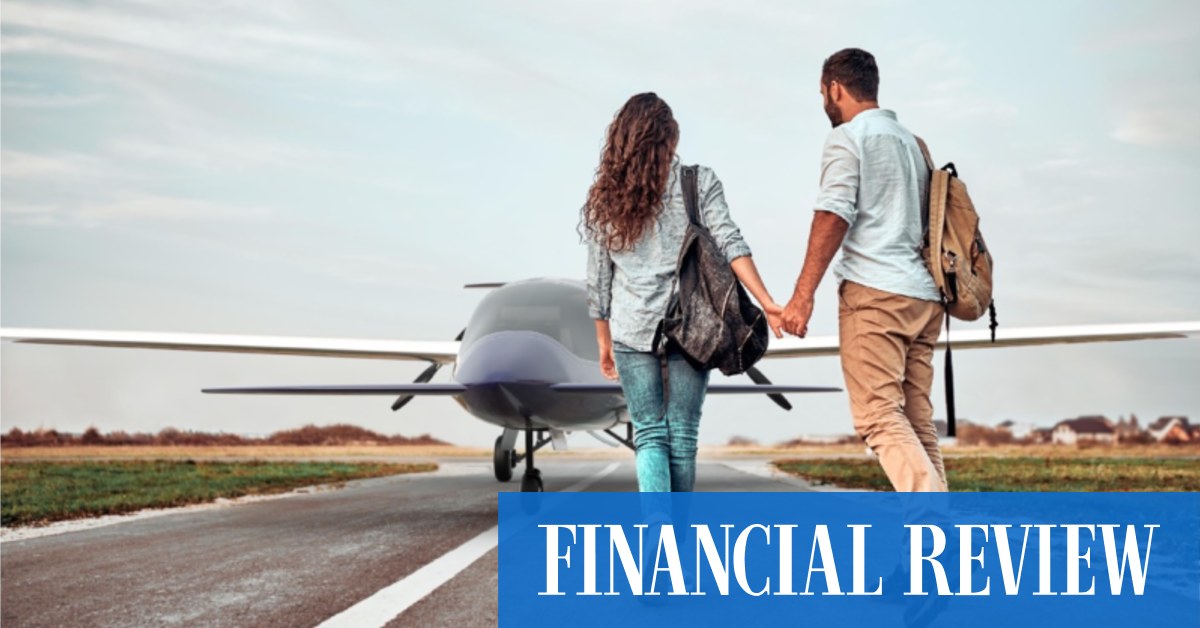 FlyOnE start-up secures ELECTRON electric aircraft for the WA network
Managing Director Korum Ellis, who started the company, said a nationwide expansion could follow, after securing investors or other funding to help buy the 28 "Electron 5" model planes that cost around $1. 6 million dollars and can travel 750 kilometers on a single charge.
"I'm going to do it anyway, the money will only compress my schedule," says Ellis, a Perth-born entrepreneur and aspiring pilot who also owns a small electronics retail business.
"It will be a bit more of an on-demand, almost chauffeur-driven style air service … than a scheduled commercial airline.
"But that fixes a lot of things: it makes our licenses a bit different, which helps keep costs down…and that means…instead of you having to be at an airport at a specific time, you can fly there when it suits you and the plane will depart when you are ready, which is fine with many customers.
This is no small ambition and Mr Ellis admits he will need to bring in executives with aviation experience as the business scales, in addition to more capital. Pricing for charter flights has not been decided. But it's bullish that small electric planes are the future given their lower operating costs and green credentials, despite their current relative lack of power, size and flight distance compared to traditional jet planes. .
The momentum is building.
"Alice", a small, all-electric commuter plane made by Israeli company Eviation, is believed to be undergoing initial test flights near Seattle. At last year's COP26 summit in Glasgow, 22 countries expressed support for the Netherlands' commitment to align aviation carbon emissions with international climate goals.
Mr Ellis said WA was the perfect place to launch due to demand from the mining sector, saying Perth accounted for more than a third of all non-scheduled air traffic in 2019 despite accounting for far less of the national population.
He added that the growing green energy sector, especially that of Fortescue Future Industries, offers many opportunities for partnerships to charge aircraft. Major iron ore miners Fortescue, Rio Tinto and BHP Billiton and Roy Hill are also deploying electric locomotives in the Pilbara.
"I think small, on-demand, point-to-point planes will completely dominate the aviation market (for decades to come)," Mr. Ellis said.
"The days of putting 10,000 horsepower on a plane and hauling 300 tons through the air might be over because that kind of thing will never be emissions friendly.
"We will never launch a rocket electrically, and we will never launch an A380 electrically either, and that is what will perhaps change aviation as more and more countries put in place control systems. emissions that just won't let these types of planes work anymore."
ELECTRON aerospace is targeting 2023 for the first flight of the Electron 5, which can carry four passengers and a pilot.
Ahead of a scheduled delivery in 2026, FlyOnE is training pilots on the two-seater Pipistrel Alpha Electro and says it is in ongoing talks with builders regarding its fleet.