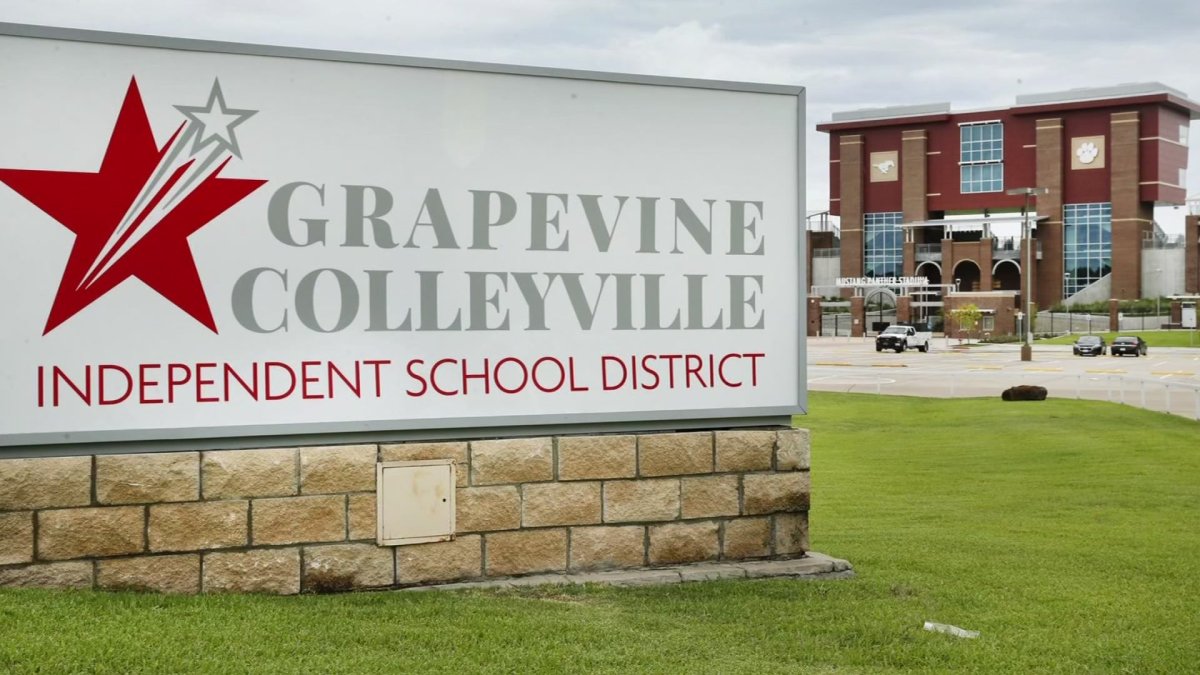 Grapevine Colleyville ISD gets new School Resource Officers – NBC 5 Dallas-Fort Worth
Grapevine Colleyville ISD returns to class on Wednesday, and the school district has something new to celebrate this year.
Colleyville Police will be hiring six new School Resource Officers to add to the district in the coming months.
The effort to get an SRO assigned to each school has been a long time coming for that district, even before Uvalde, according to police.
In fact, the ministry had even applied for a grant to make this happen for the past few years, but it was turned down.
Now CPD will finally have the funding to make it possible. This month, the Colleyville City Council approved the budget for the Colleyville Crime Prevention and Control District for the upcoming fiscal year, with more than $500,000 set aside to cover officer salaries.
The six SROs will go to GCISD schools within the Colleyville city limits, including one at Liberty Elementary, which is part of Keller ISD.
Colleyville, Bransford, OC Taylor, Glenhope within GCISD will each have a full-time SRO assigned to the campus. GCSD's Bridges Accelerated Learning Center and Vista Alternative Learning Center will share an assigned SRO.
Colleyville police say the Uvalde massacre and other shootings across the country have really brought home the need for ORS in every school.
"That's one thing that we really try to impress upon our entire department – it's to stay visible and be present in every school we have so everyone feels safe," said Sgt. . Dara Nelson with CPD. "So that we learn about the setup of schools, that we really become experts in our schools and that we let staff, students and parents know that we are here for them. We will be there to protect them as often as possible. »
The Colleyville Police currently has three full-time SROs assigned to Colleyville-Heritage High School, Colleyville Middle School, and Heritage Middle School. The Grapevine Police have SROs assigned to Grapevine High School, Grapevine Middle School, and Cross Timbers Middle School.
However, the two departments have to split their time between checking elementary schools as there are currently no full-time officers assigned. That will soon change with this additional funding.
"We finally have the backing that allows us to get the budget funding to be able to hire them no questions asked," Nelson said. "We've got everyone's approval and support in this city to be able to move forward with this. So we're really excited to be able to provide these students and staff with the safety and security that they deserve, not just occasionally or when time permits.
SROs will undergo the same type of training as other officers in the department, including police academy and field/duty training.
Nelson said the SROs will serve as a liaison between the school campus and the district, but will also play a role in teaching students and staff about crime prevention, safety and security.
It will take some time to formally hire and train SROs and integrate them into schools, but the process has now begun.
Depending on how quickly they are hired, officers could start as early as the next school semester. However, the CPD chief estimated that it could take up to 12 to 18 months for the six officers to be hired, trained and working in the schools.