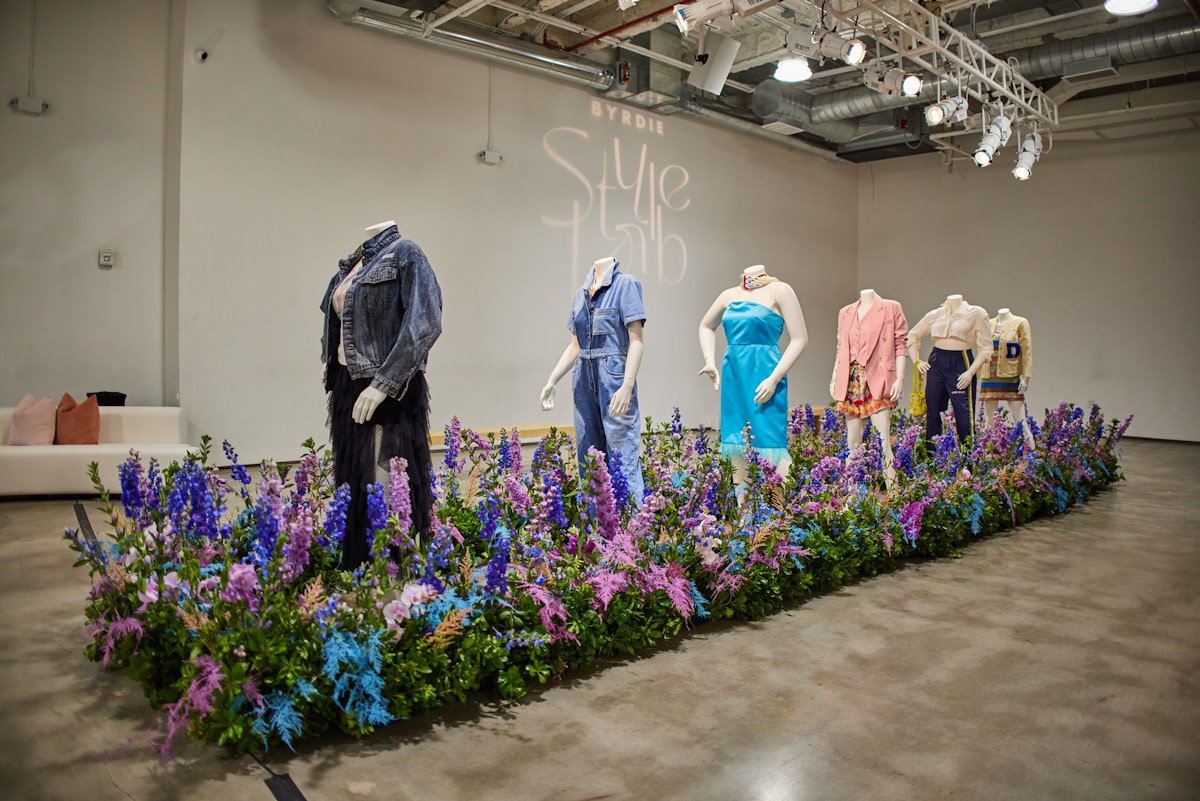 Inside the Byrdie Beauty and Style Lab
On September 17, "Byrdie Beauty Lab – a day of celebrating beauty – offered soothing options such as Skin Gym facials and Stretch'd bodywork, free full-size products, baby hairstyles with Baby Tress and Rëzo, and tons of insightful panels and masterclasses," Gould said. "It really felt like there was something for everyone.Photo: Sean T. Smith/David Nicholas
NEW YORK-The content platform Byrdie is about empowering its readers to find confidence, community and joy through beauty and style – and as in-person gatherings return, the time has come for the brand to move from "URL to IRL", said Explain Hallie Gouldchief editorial director of the site.
"Put simply, we love connecting with the real-life Byrdie community," she said of the brand's recent Byrdie Beauty & Style Lab, held at New York's Chelsea Industrial September 16-17. Gould described the two-part event series as "an immersive experience for our beauty and fashion superfans, [where] they all had the chance to meet, learn and really have fun with beauty and clothes.
The multi-layered event, produced by Stoelt Productions, transformed the 22,000 square foot venue into a paradise for beauty and fashion lovers. It kicked off with a Style Lab party, a VIP cocktail party with curated looks set on a 30-foot floral runway, and closets with fashion picks from Byrdie's editors. Day two, meanwhile, was the consumer-focused Beauty Lab, featuring 12 exclusive brand experiences and services. The seven-hour event took on a hybrid format, with live broadcasts of the day's five panel discussions.
"We wanted Byrdie readers to come for the free products and stay for the connection with other beauty and style obsessives — to feel happy, seen and whole," Gould said. "Our readers are interesting, fun, thoughtful and diverse, and we wanted to meet them and each of them to meet each other, while sipping and dancing or massaging and making candles."
Gould advised other beauty and fashion event professionals to remember that while everyone is eager to connect in person again, hosts should also be aware that consumers are are used to not attend events. "Event hosts should definitely take that into consideration," she said. "Every event should be fun and offer some sort of sustainable takeaway, whether it's a media-only launch or an all-public experience."
CEO of Stoelt Productions Matt Stoelt, meanwhile, sees industries leaning heavily into digital and experiential media right now. "With the recent explosion of beauty and fashion trends on TikTok, Instagram and other social media platforms, consumers are eager to get their hands on these brands and try them out for themselves," he noted. . "More than ever, sampling and access to these brands and their creators has immense value. The masterclasses and 'how to' sessions seem to resonate in both IRL and the virtual space."
Scroll down to see inside the two-part photo-friendly event, plus more clever insights from Gould and Stoelt.