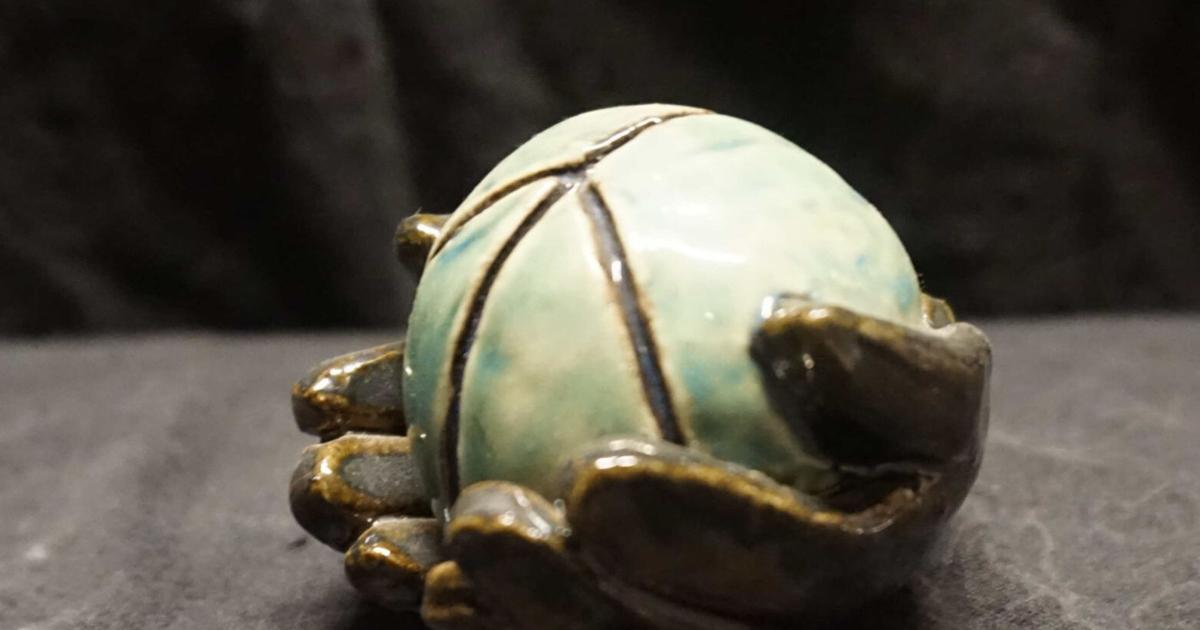 March 2022 Arts Marathon: Art supports the Central Vermont Refugee Action Network | Vermont Arts
A glimpse of nature in a watercolor by Rachel Walker Cogbill arrives via email daily in March in her "Beauty in Nature" project. Every day in March, Susan Reid will write a poem or a melody, sending her lyrics or a score and a recording to her sponsors. Photographer Orah Moore will be taking and sending images of people in the community throughout the month. Fiber artist Pamela Wilson will take her sponsors on her daily progress by creating a new piece in her "Receiving Blanket" series – design by spinning, dyeing and weaving.
Cogbill, Reid, Moore and Wilson are among more than 40 area artists creating and submitting artwork to the Central Vermont Refugee Action Network's (CVRAN) March 2022 Arts Marathon sponsors. Throughout the month, sponsors of participating artists receive a daily dose of art.
The March Arts Marathon raises funds for the Refugee Action Network, for its work with refugees, asylum seekers and migrant workers in central Vermont.
"The March Arts Marathon brings together support for social justice and the arts," said artist, author and volunteer Amy Ehrlich, who will mix it up – by sending in a drawing, painting, photograph or writing every day.
CVRAN, a volunteer-run non-profit organization based in Montpellier, was founded in 2015. It is dedicated to making communities in the region welcoming and safe for refugees, asylum seekers and migrant workers. Its mission is to help these new Vermonters settle, work and prosper in the region.
This is CVRAN's second annual Arts Marathon. Last year's event brought together approximately three dozen artists and raised over $47,000.
Proceeds from this year's Marathon will help provide housing, living expenses and legal fees for six asylum seekers that CVRAN is currently supporting in this area. The funds will help Afghan refugee families resettling here get furniture, household items, transportation and employment support, among other things.
The March Art Marathon was conceived by poet and artist Nicola Morris from her experience attending a poetry fundraising event for the Center for New Americans in Massachusetts. When Morris introduced the idea to other CVRAN volunteers, it was met with enthusiasm, and also with enthusiasm to extend it to visual arts and music.
Participating writers and artists engage in daily creative practice – painting, drawing, writing, whatever they wish. Sponsors sign and receive daily copies of artists' work via email, Instagram or in a blog.
Each artist has a page on the CVRAN site indicating their mission for the month. Sponsors sign up, make the donations of their choice, and on March 1, the daily art begins. A gallery is displayed halfway through the project.
Alongside daily creative practice, the Marathon connects artists with other project participants and with their sponsors when recipients respond to their works.
Cogbill, a second-year participant and CVRAN volunteer, noted that the Marathon is like the proverbial multiple heat of firewood – warming the logger, the splitter and the stacker along with those who appreciate the fire.
"He mainly helps refugees and asylum seekers, and that's his goal, but along the way, he gives people the opportunity to do good work and get involved in the community for a common purpose" , Cogbill said.
There is a great diversity in the projects of the participants.
Photographer Moore will take photos of masked and unmasked people.
"Both are part of our lives, whether we like it or not at the moment. This will help me sort out, as an artist and a member of the community, the concept of place and identity: two things our refugees and asylum seekers have to deal with," Moore says on her Marathon page, noting that after last year's Marathon, she became a CVRAN volunteer.
"Participating as a driver and conversation partner opened up a world where I saw the importance of having a support system when transitioning to very unfamiliar places…building bridges of trust," says Moore.
For "My Place is Your Place: Portraits of the Mountains of Vermont," Anne Cummings is developing a series of "carbon footprint portraits" of the state's major mountain peaks, "sharing my love of Vermont's mountains with new residents and expressing my environmental concern message," she explains on her page.
Seventeen-year-old Darwin Melchiorre makes largely realistic art and will send pictures of watercolours, ceramic pieces, sketches, poetry and nature photography to sponsors.
For Janet Van Fleet's project, "Looking Over My Shoulder", she creates a record of her artistic career over the past 25 years. With selected works organized in chronological order, Van Fleet will send one or more images each day along with thoughts on the work.
RD Eno plans to produce one poem a day for his "Fauxsongs and Doggerel".
Eno notes, "I also write on behalf of the refugees, many of whom have yet to be lifted out of even deeper darkness and more thorny difficulties. They are, for the moment, strangers among us… It is a wonder to me and a rare source of hope that refugees come to seek asylum in this homeland, from which I feel increasingly distant. By helping them, we may be able to help dispel the darkness that besets us.