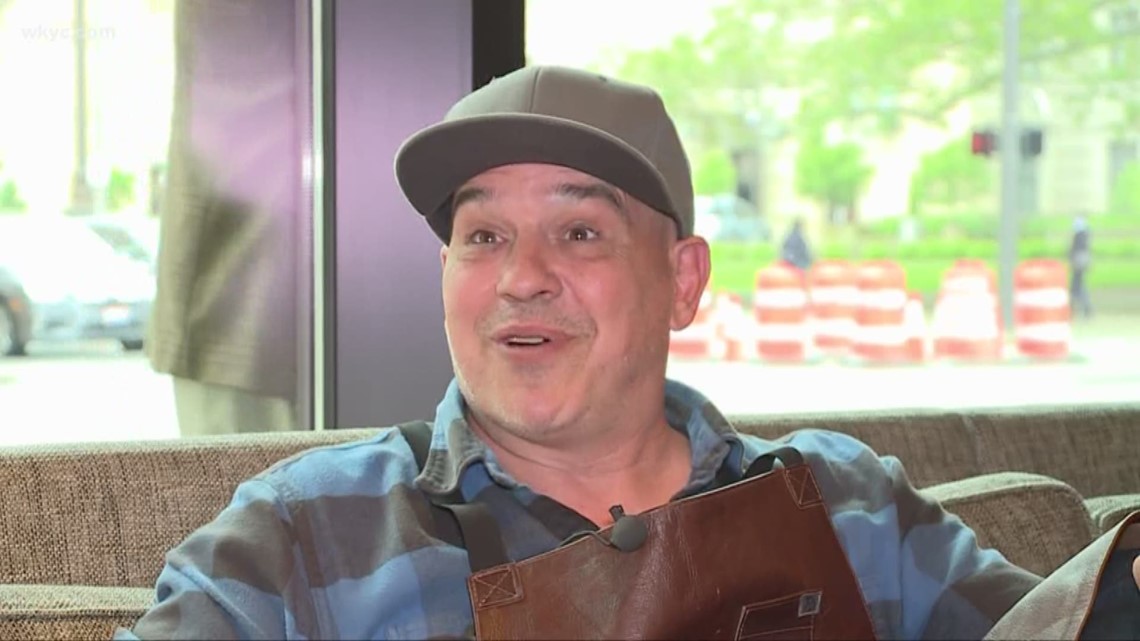 Michael Symon to Host New Primetime Series on Food Network
Symon's new show, 'BBQ USA', will showcase the talents of contestants at top-tier barbecue competitions across the United States.
CLEVELAND — Cleveland native and celebrity chef Michael Symon is hitting the road for a new Food Network primetime series.
Symon will host "BBQ USA," a six-episode series offering viewers a glimpse into the world of competitive barbecue grilling. The show will feature barbecue competitions across the country, showcasing the talents of grill masters with stops at various locations.
Featured in the series — which airs July 11 at 9 p.m. on the network with episodes also airing on Discovery+ — will be competitions in barbecue hotbeds like Georgia, Texas and Memphis as well as Alabama, Kansas and New Jersey. Symon released the following statement:
"Getting the chance to travel across the country and watch these 'stars in the tail' battle it out on the biggest BBQ stage was a dream come true. I love a good old fashioned food showdown. No matter what. Whether it's pork, chicken or ribs, there's nothing better than stepping over the grill or smoker in the summer to show off your skills, while interacting with the base of dedicated fans who bring these BBQ contests to life.
In Memphis, Symon will host the Memphis in May World Championship Barbecue Cooking Contest, which with over 200 teams boasts of being the largest barbecue competition in the United States.
The director of Warner Bros. Discovery, Jane Latman, said:
"Michael Symon is no stranger to cooking competitions, having competed in some of the toughest competitions known to a chef. And with his love of barbecue, Michael hits the road to visit some of America's best barbecue competitions, discussing with the passionate pit and grill masters who dedicate their lives to different styles of 'cue.Michael is not only an award-winning, world-renowned chef admired by his peers, but also loved by fans, which makes him the perfect guide for viewers as he savors his way through the country."
Raised in North Olmstead, Symon's Food Network career spans decades, starting in 2005 when he appeared as a challenger on "Iron Chef America." He has maintained a presence in his hometown culinary scene, and although he was forced to close several Cleveland-area restaurants in 2020, he still owns Mabel's barbecue on E 4th Street, described on his site Web like a "Cleveland-style" barbecue incorporating local flavors and Eastern European inspiration. A second Mabel's store opened last March in Woodmere.