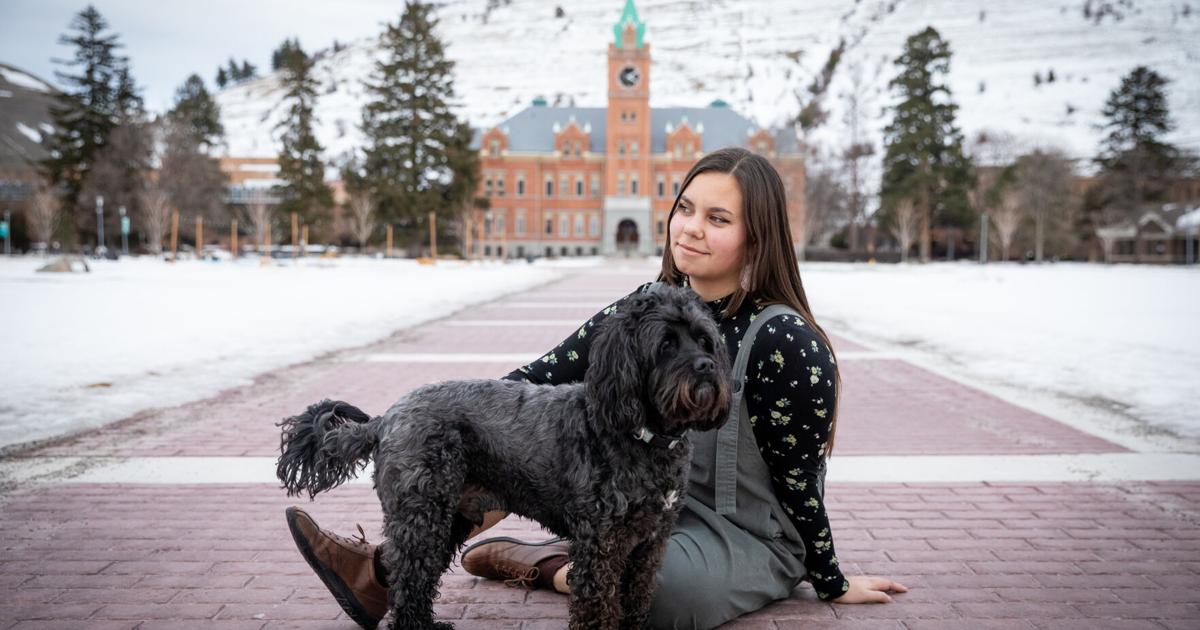 Native American Natural Resource Program Seeking Interns | News
After a successful first year, the Native American Natural Resource Program seeks to provide Indigenous students at UM with hands-on learning through its annual summer internship support.
The program, part of the WA Franke College of Forestry and Conservation, meets with Indigenous students to share scholarship, internship and mentorship opportunities.
"The Native American Natural Resource Program is the only place that felt safe," said Faith Wells, a former intern. "I was listened to not because of my race, not because I was symbolized, but as a person, surrounded by other people who understand this experience."
The program provided students with funding for two paid internships in 2021 through a donation from Jonathan and Merrill Dorman. The grants cover a salary for approximately 10 weeks.
Jen Harrington is director of the Native American Natural Resource Program and a member of the Turtle Mountain Band of Chippewa. She works directly with students to get the most out of their internships. While Harrington can arrange an internship, she said many student applications already have an internship selected. Harrington works with interns on goals, benefits, and other logistical aspects.
Wells' internship sampled different careers in parks and recreation. She stayed in different parts of Montana, working as a math and science teacher and shadowing U.S. Forest Service employees.
Wells, a member of the Cold Lake First Nations Tribe, said her favorite part of the internship was working with Indigenous middle school students for two weeks, where she taught biology with Indigenous background and traditions.
Wells said she enjoyed the experience because she could explore her career options without being pushed into a career because of her race.
"You can just be yourself without the threat of fetishization or tokenization or being some kind of commodity that gets the subsidies," Wells said. "Instead, you were accepted for yourself."
Although her major has changed, Wells still recommends the program. She wants there to be more awareness of the program and of Indigenous students studying STEM on campus.
Autumn Webber also received an internship last summer. She worked for the Bureau of Indian Affairs as a Range Technician on the Blackfeet Reservation in Browning, Montana. She studied livestock overcrowding, overgrazing, and allowing grazing for livestock to enter the reserve.
Webber was most fond of field investigations, where she conducted compliance surveys to check fencing and livestock resources.
Webber, an enrolled member of the Blackfeet Tribe, said she struggled to find support for UM before hooking up with Harrington. With the Native American Natural Resource Program, Webber got advice on his class schedule and resources for college expenses.
After her internship, Webber graduated in December 2021.
"[The program] was extremely helpful," Webber said. "I certainly couldn't have made it without them. They guided me through many difficulties.
Harrington helps students with various challenges as a program director. She assists in the transition of undergraduate students to graduate programs and career assistance. It also provides resources such as finding child care and housing.
Harrington wants to make sure Indigenous students are taken care of. She considers herself an "aunt" on campus and hopes to increase the Native American student population in the College of Forestry and Conservation.
"We have so many [tribes] across Montana," Harrington said. "Our tribal natural resources departments want their own tribal members to become the scientists in these positions."
Harrington also advocates for a more inclusive pedagogy or education technique in the department. She is working with UM's Director of Inclusive Excellence, Dr. Salena Hill, and Amy Kinch, the Director of Organized Learning, to create inclusive pedagogy training for the college and wants to expand this training to the entire UM.
Harrington teaches two courses—Tribal Resource Management and Ecological Perspectives in Native American Traditions—which feature more Indigenous research methodologies. The program and internships expand the networks of support and opportunity at UM. They continue to push for more inclusion and resources for Indigenous forestry and conservation students.