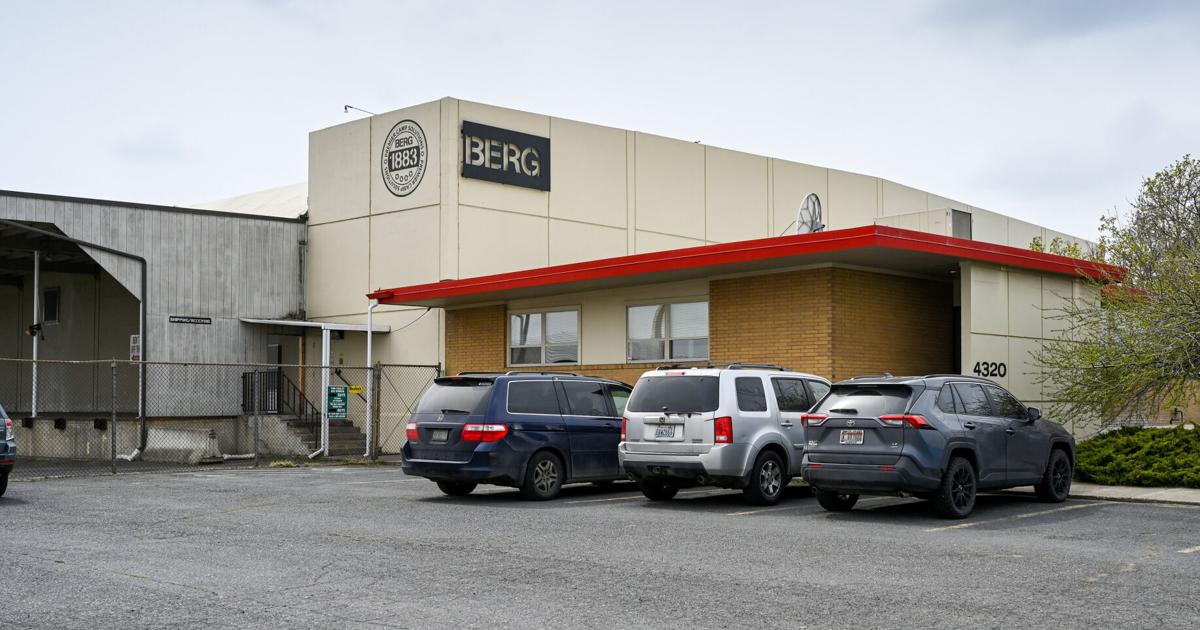 Trent Resource and Assistance is expected to open next week |
SPOKANE, Wash. — The Trent hideaway has been hotly anticipated for much of the year, and it could open as early as next week if all upgrades are completed and inspected on time, thanks to a $6.4 million deal with the Guardians Foundation to operate the center, approved by the Spokane City Council on Monday night.
Now called the Trent Resource and Assistance Centre, it will be the first step in a larger plan to move people off the rights of way to more stable accommodation. The city submitted a plan to the Department of Commerce in July to allocate $24.3 million in public funds to create healthier and safer environments for those currently staying at Camp Hope, identifying more than 650 places to consider , including permanent housing options. This includes the proposed construction of 60 private two-person pods, indoor toilets, showers and laundry rooms.
The City has not yet received a response to this request, but the Trent Resource and Assistance Center is set to open next week.
"The center immediately gives us the opportunity to provide individuals with a safe, healthy and humane place to get out of the elements, eat regular meals and connect to the services and supports they need to take the next steps in their journey out of the world. homelessness," said Mayor Nadine Woodward.
Initial capacity is expected to be 150 people, with separate spaces for men, women, couples and LGBTQ+, with the ability to add additional spaces as needed.
Showers will be available in an on-site shower trailer, and portable toilets will be used to start. Beds will have personal storage underneath, with around 40 available to soft-open until the rest are delivered and built.
Private security will be employed in and around the facility. The Guardians will also patrol the surrounding neighborhood 24 hours a day and maintain a dedicated hotline for reported concerns. During the first 30 days, the police will also be on site to ensure a safe environment.
"We are going to be a new neighbor and with that comes the responsibility of being a good neighbour," said Guardians executive director Mike Shaw. "Communication with our neighbors will be key to this relationship and will help us make the necessary adjustments as we go along.
John Hall, the director of Spokane's Neighborhoods, Housing and Social Services Division, shared more details about what the shelter hopes to provide.
Hall says five pillars are needed to bring real support and change to those who come to the shelter. These are peer support, behavioral health services, comprehensive case management, employment support services and housing support.
According to Hall, service negotiations are underway with Revive, a local nonprofit that aims to help those facing systemic barriers achieve stability. Revive asked for $3 million, but negotiations are aiming for $1.5 million. The final amount will be added to the contract of more than 6.5 million dollars with the operator of the site, the Guardians Foundation.
If negotiations are successful, Hall says they expect Revive to have their services up and running within 4 months. Until then, the Guardians will help out, including providing transportation until Revive can set up a bus system.
The shelter is scheduled to open Tuesday after Labor Day and is called a pilot program until December 2023, when funds are expected to run out. At that time, Hall says they will look to levies or the Department of Commerce for additional funding.
The Guardians and the City will jointly host an open house on Thursday, September 1 from 4 to 6 p.m. to give neighbors the opportunity to tour the center and meet its staff.