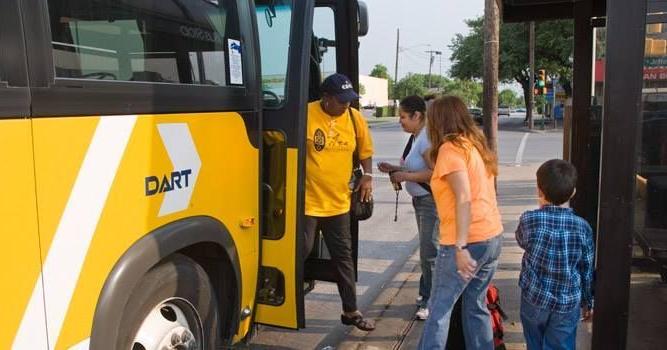 Upcoming changes to the DART bus network | News
[ad_1]
Changes are coming to the Dallas Area Rapid Transit bus lines.
As of January 24, DART will change its bus routes by adding and removing certain stops to increase the frequency of service in high traffic areas. The rerouting also aims to increase access to shopping areas by 20-30%, according to chief transport planner Hans-Michael Ruthe, to ensure commuters get to work more easily. The new routes would be more direct to increase the speed of travel.
In a November 3 live broadcast, Robbie Douglas, assistant vice president of marketing and advertising at DART, said it was one of DART's biggest companies and the routes didn't not changed since WWII. DART conducted a two-year study and received feedback from commuters to implement a plan that would accommodate growth in North Texas.
"Being crazy about the happiness of our customers never closes the door in the future," Ruthe told Farmers Branch representatives during a live broadcast on November 19.
All line numbers will be changed to accommodate changes in bus lines.
In addition to the route changes, DART also plans to reduce its hours of service to pre-pandemic levels. All lines will operate seven days a week between 5 a.m. and midnight. The most frequent routes will be open from 4 a.m. to 1 a.m.
DART will also expand its GoLink area coverage by adding 13 additional areas to its existing 17.
GoLink is DART's on-demand transit service allowing commuters to reach destinations that buses and railroads would not otherwise be able to reach in specific areas. GoLink services can be ordered through the DART GoPass app or by phone at (214) 515-7272. The services will cost the same as the bus and train passes. Transactions will be contactless, so races must be booked and paid for in advance.
More in-depth changes to DART's changes to bus routes can be found at dartzoom.org.
[ad_2]