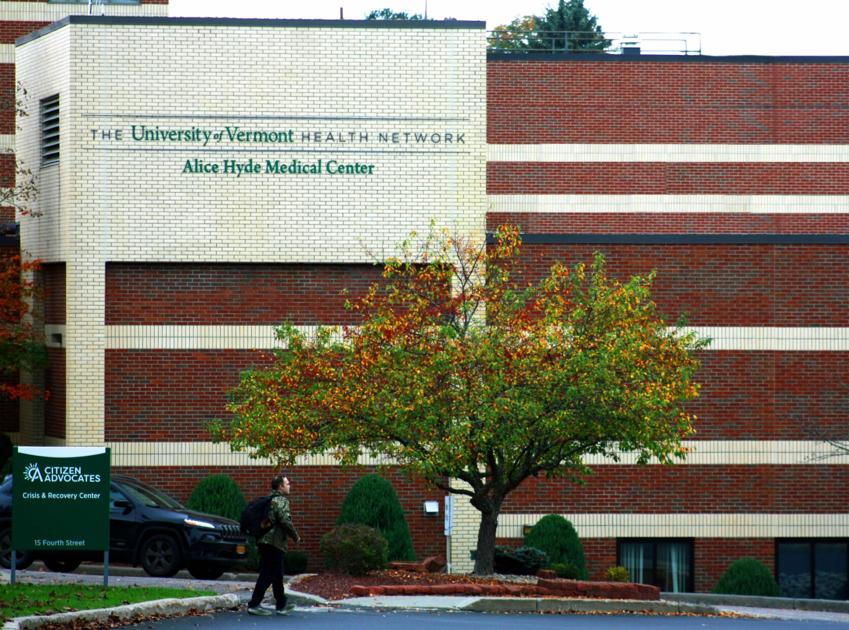 UVM Health Network and Alice Hyde Launch Plans to Improve Access to Care | State News
MALONE – A plan to reduce the time it takes for patients to access inpatient and outpatient care was announced Tuesday by the University of Vermont Health Network. As part of the UVM network, Alice Hyde Medical Center in Malone is expected to benefit from the improvements.
According to a press release from the UVM, the plan focuses on three specific objectives: hiring successfully amid a shortage of national staff, reducing wait times for specialist care, and improving hospitalization and hospitalization capacity. emergency hospitals. The plan will be implemented with investments in personnel, infrastructure, technology and improved partnerships with government agencies – at local and state level – as well as health care institutions outside the UVM network.
The measures aim to help ensure access to emergency care in the face of record volumes of patients and other challenges.
"Here and nationally, these challenges have created significant barriers to access, which is why our team has developed a comprehensive plan to better serve our patients," said John R. Brumsted, President and Chief of the UVM Health Network management. "We care deeply about our patients and our community and have developed a strong plan, in partnership with the states of Vermont and New York, and others to strengthen the system in the short term and address the structural challenges that plague patients. hospitals for years. I am convinced that if we continue on this path and work together, we will make significant progress. "
The network wants to fully install its $ 150 million electronic health records system in all facilities in upstate New York by April. The project started in 2019 when UVM acquired the technology from Epic. The records system will link patients to more than 1,000 physicians in the Vermont and New York network.
Auto-scheduling through MyChart will launch in FY 2022, with expansions slated for 2023.
UVM will employ 12 additional recruiters in human resources to increase hiring rates. To determine talent for more difficult roles, experts in recruiting doctors and nurses will be hired.
UVM plans to engage with local developers to determine more affordable housing for employees; increase allowances and connection bonuses; increase shift premiums for targeted positions; and analyze the market to ensure competitive compensation.
"There is no doubt that attracting skilled and caring staff and providers is a huge challenge given the national shortage and the competition we face," said Jerald Novak, director of human resources for the network. "The UVM Health Network is a great place to work and our region is a great place to live, and by stepping up our efforts even further, we can hire and keep the talented teams our communities rely on. "