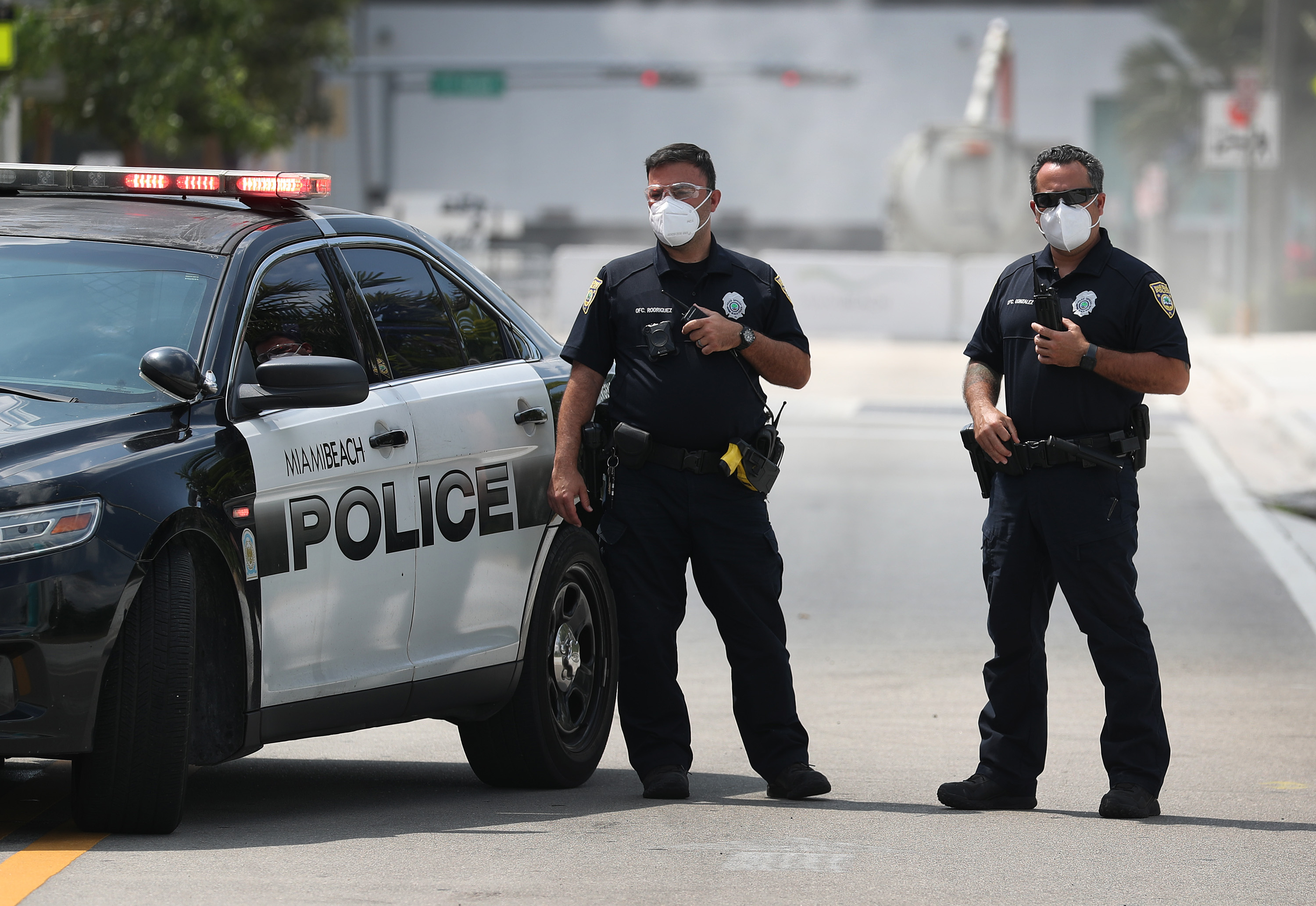 'We are aware,' Miami Police Department says after officers hand out Trump flyers
The Miami Beach Police Department says it doesn't know how many pro-Donald Trump flyers their officers handed out during traffic stops, and calls the reference to a website selling Trump merchandise a "typographical error."
The flyers, which explained how to resolve minor tickets online, were supposed to provide the web address for Miami-DadeClerk.com, the URL for the county court system. Instead, one of two URLs printed on the flyers left out the hyphen from the web address and directed people to visit MiamiDadeClerk.com, a website selling pro-Trump merchandise.
"We are aware of this typographical error now," Miami Beach Police Department spokesman Ernesto Rodriguez said. Miami Herald. "We have sent a notice to agents to stop using them."
Rodriguez said the pro-Trump URL included on the flyer was the result of an unintentional typo. A flyer with the correct URLs had been in circulation through county courts since May 2020. However, they were incorrectly transcribed by the police department at one point and then distributed to people.
Rodriguez could not say how long the flyers had been distributed by officers or how many people had received them. However, he added, the police department removed the flyers from a room in police headquarters where officers retrieve documents.
Newsweek contacted the Miami Beach Police Department for comment.
The incorrect website promoted Trump 2024 gear like a baseball cap that read "Don't blame me, I voted for Trump" as well as flags that read "F*** Biden and f*** you d 'voting for him' and 'Trump 2024 Bring America Back.' The website also promoted a link to an unflattering video titled, #Unfit: the psychology of Donald Trump.
The items contained links allowing visitors to purchase the items on the online retail site Amazon. The website did not appear to be linked to any official website linked to Trump or a supportive political action committee, the Herald reported.
Trump won Florida in the 2020 presidential election with 51.2% of the state's total vote, just 371,686 more votes than current Democratic President Joe Biden. However, Biden won Miami-Dade County over Trump by a 53.4% ​​margin to 46.1% of the county vote.
Trump is seeking to build four 42-story towers in a Miami real estate development called "Doral International Towers", the Herald reported. But while the development will include access to a premium golf course and other amenities, the property won't use "Trump" in the name. The project still requires Doral City Council approval.