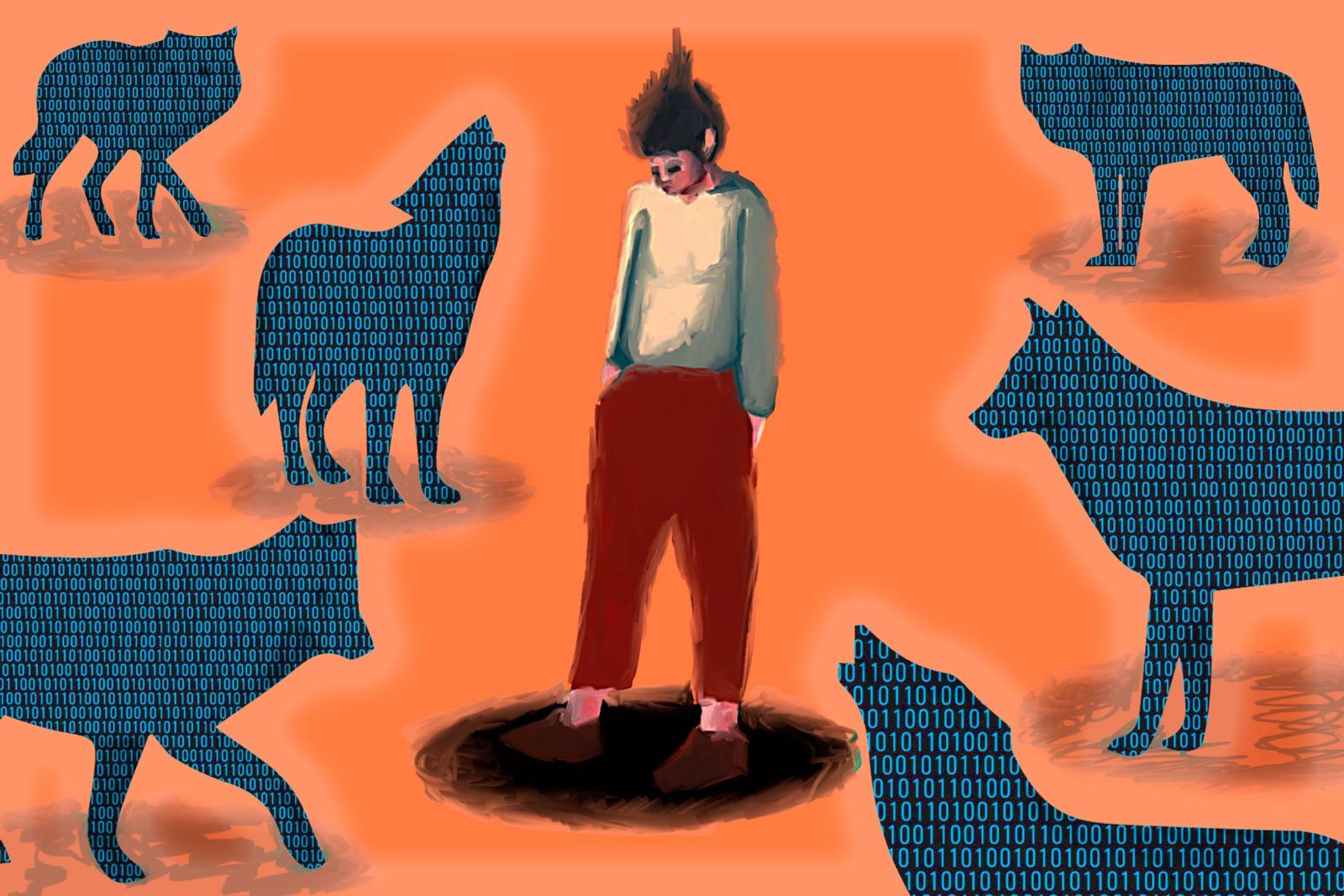 Why online discrimination against women should concern us all
---
Cyberspace is not as free and democratic as it could be, especially for women. Although freedom of expression is protected in the Universal Declaration of Human Rightsin many parts of the world, women cannot exercise this right without fear due to discriminatory practices by governments and corporations, or lack of state capacity to promote access and protect girls and women against threats to their freedom, privacy and security.
In 2021, the United Nations Special Rapporteur on the promotion and protection of freedom of opinion and expression, Irene Khan, published the first report focused solely on the correlation between gender and freedom of opinion and expression. She points out that "the Internet has become the new battleground in the struggle for women's rights, amplifying the opportunities for women to express themselves but also multiplying the possibilities of repression".
The causes and solutions are complex and depend on individual women's experiences and factors such as race and geographic location. Communities, governments and businesses must improve equitable access to the Internet while promoting policies that encourage women's participation and protect them from harassment and abuse.
Unequal access
Known as the "digital gender divide," gender-based inequality in internet access mirrors other social inequalities. According to the International Telecommunications Union, the gap is at least 10% in the least developed countries, particularly those in Africa and the Arab States. Two of the main barriers to equitable access are cultural norms and affordability, according to a investigation of the Best Practices Forum (BPF) on Gender.
As the Office of the High Commissioner for Human Rights (OHCHR) has stated, freedom of expression includes "to look for[ing] and receive[ing] information and ideas of all kinds." Yet women find it difficult to access and find relevant information online, when it is deemed "immoral". This censorship can come from government rules, social media company policies (ban content related to sexual healthexample) or cultural norms (prioritizing boys' access to technological devices and even prohibiting girls and women from being online, as is the case in North India). In each case, women and girls are being prevented from making informed choices, especially at a time when the coronavirus pandemic has forced people to rely heavily on the internet. There is also the economic effects of this lack of access: women are excluded from pursuing online education and, furthermore, careers in technology.
Communities, governments and businesses must improve equitable access to the Internet while promoting policies that encourage women's participation.
For those who dare to challenge the status quo, it is common for them to be persecuted by their own government. Relying on outdated legislation, women risk prosecution, heavy fines, and even jail time when they produce content online. In 2020, for example, the Egyptian government arrested at least ten women TikTok influencers. According to Amnesty International, they "are punished for the way they dress, act, 'influence' the general public on social media and make money online".
Actions as trivial as lip sync and dance can be used as sufficient evidence for the prosecution of indecency. And as if that weren't scandalous enough, in Egypt using the internet to report sexual and physical violence can even be criminally implicated for "violating family principles and values" and "inciting debauchery".
Online gender-based violence
The list of violence against women online is long: doxing, defamation, "sextortion" or even social judgement. From west to east, there are attempts to suppress women's voices, including those who gain professional notoriety, such as journalists, women's rights advocates and politicians. Research commissioned by The Guardian over 70 million reader comments showed that female journalists face more abuse and trolling than their male counterparts.
Certainly, both men and women suffer from online violence. However, the more serious types, such as sexual harassment and stalking, disproportionately affect women. In some cases, these threats become real crimes outside the digital worldendangering not only the woman but also his family and friends.
Other possible consequences of online violence against women are emotional or psychological harm, damage to reputation, physical harm, sexual harm, economic loss, invasion of privacy, loss of identity and the limitation of mobility, not to mention how repressive tactics often lead to self-censorship.
How to change this reality
It is important to note that online discrimination against women and abusive behavior towards them perpetuates broader gender discrimination. Women's rights advocates should seek solutions that address root causes and strive to change them at a societal level over time. Understanding local contexts is imperative to planning such effective strategies.
As the The UN Human Rights Council recognizes, gender equality at all levels of decision-making is essential to achieve development. So, first and foremost, women should be included and consulted on policies and standards regarding their use of technology.
Regarding availability and affordability, governments need to invest in infrastructure to provide affordable internet access to close the gender gap, as well as provide safe public spaces for women to browse the web and leverage their digital skills and data literacy. These places could be libraries and schools.
Evidence suggests that when new legal rules and measures are created, women feel safer participating in the online sphere. Nevertheless, existing laws and policies often fail to address online violence, given their characteristics of reach, speed and potential impact. Investments must be made to adapt or create new regulations and to train staff, as was the case in Finland— they created a project to tackle hate speech and hate crimes online, including a training module for police, prosecutors and judges.
Furthermore, companies have an obligation to respect human rights. Policies must guarantee accessibility to content aimed at women, in particular with regard to sexual and reproductive health. Technology companies are often accused of having biased and subjective community guidelinesthey must therefore work towards continuous improvement, applying a human rights and gender perspective.
Gender-based violence must be targeted by these companies, which must provide easy and visible reporting mechanisms and support for victims. They should invest in the analysis and dissemination of data on online abuse, thus promoting research on the subject. In 2021, Facebook, Google, Twitter and TikTok have agreed to commitments offered by the World Wide Web Foundation focusing on two domains: content curation and abuse reporting. This is a first step towards taking the issue seriously and ending a culture of impunity on the Internet.
International organizations and local communities are key actors in promoting women's freedom of expression. They can collaborate on local projects to promote digital education, internet access and cultural change. Launched in 2018 by UN Women, in partnership with the African Union Commission (AUC) and the International Telecommunications Unit (ITU), the African Girls Can Code Initiative is one of many positive examples around the world.
Last but not least, raising awareness of this issue is important to creating safer virtual communities that recognize the issue and do not condone violence and oppression against girls and women.
Silencing women violates their freedom of expression, limits their voice in public debates and reinforces gender inequality with pervasive consequences for democracy and development that should affect us all. This undermines the achievement of Sustainable Development Goal 5: "Achieve gender equality and empower all women and girls". The goals commit to 'leaving no one behind', but there can be no real progress if women are not included.